Array
(
    [Webinar] => Webinars
    [Screencast] => Screencasts
    [Student Project] => Student Projects
    [Tutorial] => Tutorials
    [Game Trailer] => Game Trailers
)

Academic Standards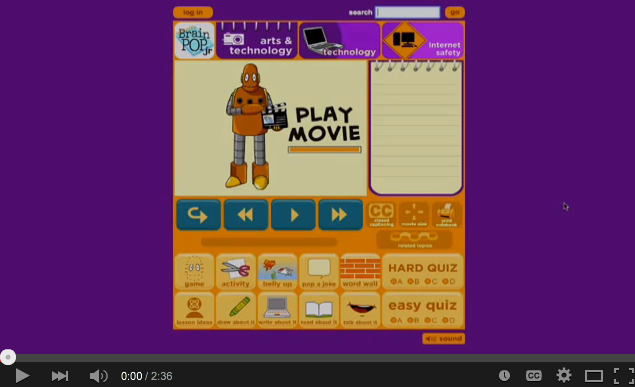 This screencast shares a variety of ways teachers can use the free BrainPOP Jr. movie "Internet Safety" to help K-3 students understand ways...
The BrainPOP Featured Movie App has been optimized to take advantage of the Accessibility features built into Apple's iOS for iPad, iPhone a...
© 1999-2016 BrainPOP. All rights reserved.