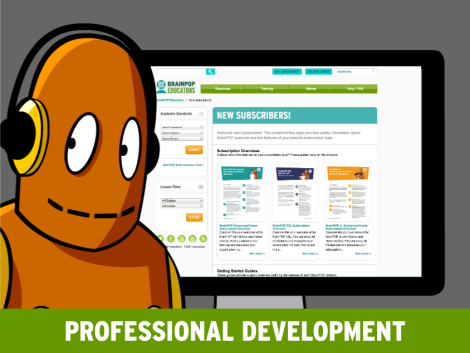 4 Resources to Help You Get Started with BrainPOP
Posted by SM Bruner on
Do you want to get started with BrainPOP this school year? Check out the following resources from our New Subscriber page to get familiarized with what we have to offer: 1. Subscription Overviews: ...
An Overview Webinar: The Ins and Outs of BrainPOP
Posted by cemignano on
Originally Recorded May 2014 Whether you're a BrainPOP overview newbie or a veteran in need of a refresher, we've got you covered. Join us for this overview webinar exploring the ins and outs o...