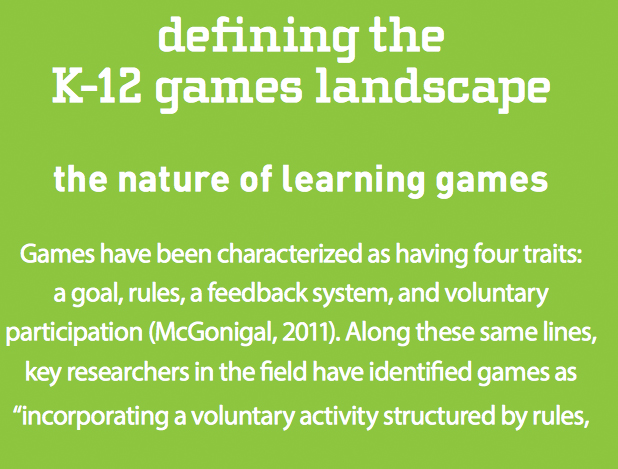 A Digital Age: K-12 Market Map and Investment Analysis
Posted by Laura Gatto on
This article, by John Richards, Leslie Stebbins and Kurt Moellering, 2013, explores the current reality of the games market. It draws a K-12 market map of learning initiatives based on games and analy...
BrainPOP at FETC: #Edgames #Edlearning #EdAssessment
Posted by cemignano on
Heading to FETC in Orlando this week?  Our very own Dr. Kari Stubbs has collaborated with a superstar team to present #Edgames #Edlearning #EdAssessment.  She'll be joining Brian Alspach (E-Line Media...
Are You Game? Game Design Workshop – November 12th
Posted by Andrew Gardner on
Attention New York City area educators! Are you 'game' for a free one day game design workshop with BrainPOP and Gamestar Mechanic? Then read on. . . From the National STEM Video Game Challenge to ...