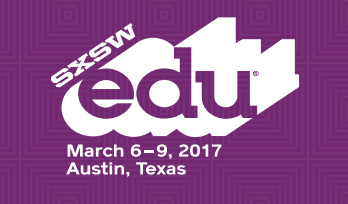 Thumbs Up for BrainPOP's Proposed SXSWedu 2017 Panels
Posted by Traci K. on
The SXSWedu Panel Picker is officially open through September 2! Shape the conference line-up and help get BrainPOP onto the 2017 schedule by casting your vote for the sessions we're involved with: ...
Hour of Code and BrainPOP
Posted by Andrew Gardner on
Celebrate Computer Science Education Week  by working an "Hour of Code" into your schoolday! Running, December 8-14, CSEdWeek aims to highlight the importance of computer science, which 90 percent of...
Just Do It (Again): How Virtual and Video Game Labs Give Students the Freedom to Fail
Posted by SM Bruner on
Tracy Carlin shared this post with BrainPOP and I like how this quote explained the "Psychosocial Moratorium Principal." Not sure what that is, or how games could help your students? Read on to what T...