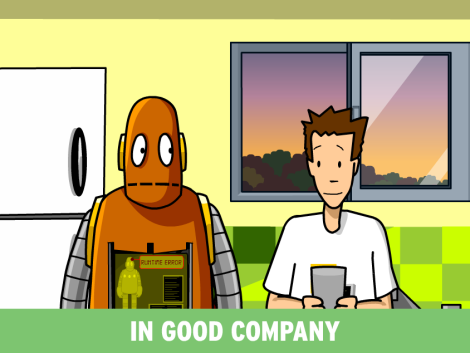 Free Computer Science Curriculum with Valuable Incentives!
Posted by Andrew Gardner on
Back in December, BrainPOP celebrated Computer Science Education Week and the hour of code by releasing new computer science content, 4 Tynker programming games on GameUp, and even a 3d blueprint for a printable Moby! 
Now you can improve your computer science curriculum, for free! If your students enjoyed the Hour of Code, they will be happy to hear that was just the first one hour of Code.org's longer 20-hour Intro to Computer Science course.
It's completely free, and just like the 1-hour activity, it's self-guided (w/video lectures by stars like Bill Gates and Chris Bosh), and features artwork from popular games Angry Bird and Plants vs. Zombies. It also includes "unplugged" activities for students to work collaboratively in groups with no computer at all.
It also comes complete with a free, online teacher professional development to help get you started. And a teacher dashboard allows you to easily track student performance and send them screenshot when they are stuck on certain levels.
Additionally (for a limited time) when 15 students finish the 20-hour course, you will receive $750 to DonorsChoose. If 7 or more of those students are girls you earn an additional $250 for a total of $1,000. 
Sign up now to continue to help your students learn these life-changing skills!
Filed as:
3-5
,
3D Printing
,
6-8
,
9-12
,
Cloud Computing
,
Computer Programming
,
Computer Science
,
Donors Choose
,
Gaming
,
Hour of Code
,
Professional Development
,
Promotions
,
Technology
,
Tynker
,
Tynker: Lost In Space
,
Tynker: Puppy Adventure
,
Tynker: Sketch Racer
,
csed