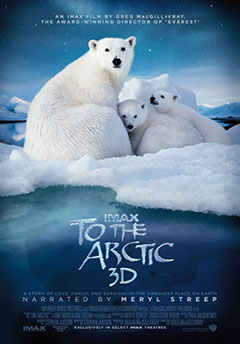 IMAX contest Winners Announced!
Posted by Andrew Gardner on
The IMAX contest winners have been announced: congratulations to BrainPOP Educators Leslie Dilley of Columbus, Ohio and Brian Lewis of Perry, Georgia top winners of the BrainPOP and IMAX To the Arctic Lesson Plan writing contest! Leslie and Bobby will both receive a set of tickets to bring an entire class to see the film, along with some other BrainPOP and IMAX goodies.   Their newly published earth awareness lesson plans are now available on our lesson plans page, We thank all the contest participants for entering. Even if you didn't win tickets to the film, we highly recommend seeing it on a hot summers day, it'll be sure to cool you down!